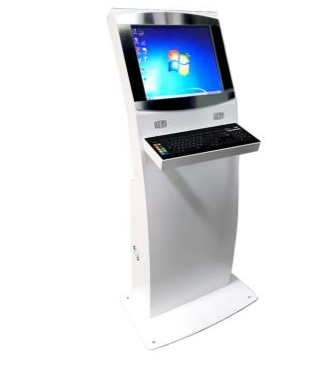 The Kiosk will provide access to all the services and information provided through Web Portal.
The kiosks is capable of information dissemination, service requests, status check, grievances and feedback.
The kiosks will be capable of Payment of utility bills
The Kiosks will have an interactive touch-based interface with contextual help.
Kiosks will be capable of uploading pictures of supporting documents.
Kiosks will be capable of printing receipts and documents.
E-Learning Centres – 10 nos. (2 each at 5 centres)

Davanagere Main Library
Devraj Urs Layout
Nijalingappa Badavane
Anjaneya Badavane
Stadium

KSRTC Bus Stand – 2 nos.
Railway Station – 2 nos.
DC Office – 2 nos.
City Corporation Office – 2 nos.
DSCL(Davanagere Smart City Limited) Office – 2 nos.