Assistance and Senior Citizen Programs
Assistance and Senior Citizen Programs
State Government Schemes for older persons
Help Line for Senior Citizens:
Help lines are established at 14 places in the State i.e., Bangalore, Mysore, Hubli-Dharwad, Gulbarga, Mangalore, Belgaum, Davangere, Raichur, Bellary and Shimoga with the help of Police Dept. and NGO's to redress the difficulties of senior citizens.(other 4 help lines)
Day Care Center for Senior Citizens:
Day care centers are established at Bangalore, Hubli-Dharward, Gulbarga and Belgaum corporation areas. The main objectives of Day Care center is to maintain wellbeing of older persons, to provide social and emotional services, recreation, Health care etc.,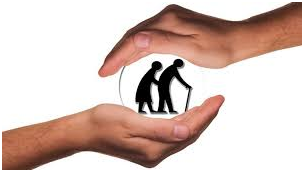 Identity Cards for Senior Citizens:
The Deputy Director of Women & Child Development Department of the concerned district will identify NGOs to issue Identity Cards to Senior Citizens.
Note: For more information please contact District Disabled Officer in the concerned District.
Monthly Pension scheme for older person (Implemented by Revenue Dept.)
Sandhya Surkasha Scheme (Implemented by Revenue Dept.)
Govt. order No. RD/97/MST/2007, Dated: 2-07-2007. The purpose of the scheme is to provide some relief to the aged by providing financial assistance in the form of social security pension.
The beneficiaries under this scheme will be chosen from the following categories
Farmers
Weavers
Fishermen,
Laborers from unorganized sector but it shall not applicable to person covered under the Building and other construction workers (Regulation of Employment and conditions of services) Act 1996.
(Note: For benefit under above two pension schemes please contact Tahasildar of the taluk)
Concessional Bus Pass:
Elder persons above the age of 65 living in Karnataka are eligible to avail concessional monthly bus passes in KSRTC
The Schemes of the department of welfare of disabled