SMART TOWER
The Leap Smart Tower is a modular, scalable and extensible tower that integrates end-to-end city-centric information access and delivery systems, with the added capability to communication with other towers and relevant dashboards. Leap Smart Towers bring together disparate services, products and solutions with the ability to accommodate changes in delivery models, user needs or technology upgrades. This in turn offers multiple advantages and benefits to end-users, acting as a catalyst for urbanization and innovation, citizen engagement, and creation of a comprehensive database for all states and future smart cities.
SCOPE
External Microphone, Headphone Jack, USP Ports Hub
Web Camera
Finger Print cum manual SOS Button
Kiosk
Interactive Screen
Non-Interactive Screen
3 Pin Plug Charging Points
Online USP
Smart Led Street Light
Programable LED lightning
PA System
Environment Sensor
Drone and Drone Charging Pad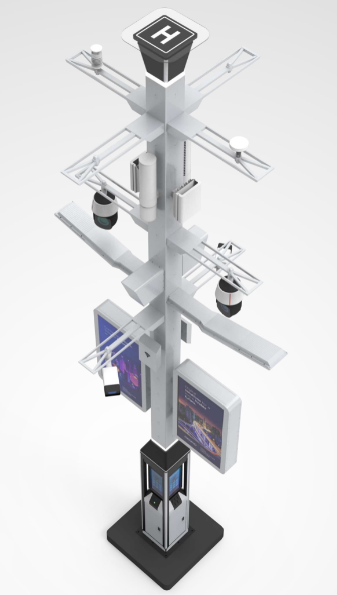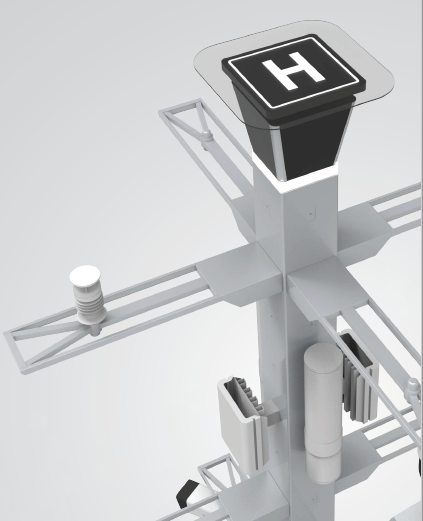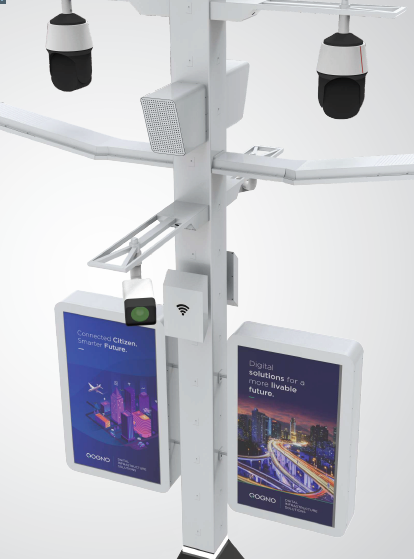 Leap Smart Towers act as infrastructure platforms and real estate for other services and applications to be plugged, which can host numerous services and utilities for Government and private sectors. They also cover important safety aspects to maintain citizen safety at every location where Towers are installed. The Specialty of these towers is that they can be centrally controlled to manage most of the services or can function independently. This Tower is integrated with multiple smart sensors to indicate functionality of all components. Repetitive and redundant infrastructure aggregation into a singular infrastructure.